Are you looking for the best webcams for online teaching in 2021? Want to use it for an online class? Or a virtual meeting? Perfect! This article must help you to choose the best webcams for you.
A webcam is an essential part of a computer multimedia system. Without a webcam, we can not think about our virtual meeting, online class, and also our other's online-based real-time Program.
Someone who is a DESKTOP user or using a laptop that contains no webcams or low-quality webcams must use external webcams.
If you are a student or teacher and want to buy a webcam for your own, At affordable prices, then I am proposing to you the 10 best webcams. These are worth buying for 2021
Top 10 best webcams for online teaching reviewed
1.

Logitech C270 Desktop or Laptop Webcam

Key Features:
1.Up to 720p HD video calling or recording
2.Video resolutions:1280 * 720 pixel
3.Technology: 3MP Crisp
4.Plug and play
5.Built-in noise-cancelling Microphone
6.FoV: 60 degree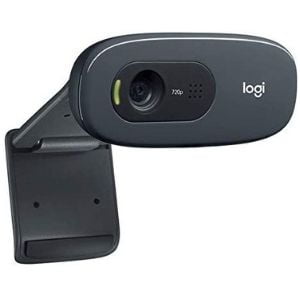 Your System Minimum Requirements (to get 720p HD video): Intel Dual Core with 2.4 Giga Hertz clock speed, RAM 2GB, Hard disk 200MB, USB 2.0, 1Mbps of higher upload speed (for calling)
If your device fulfils its minimum requirement, then without any hesitation, you can choose it for yourself. Windows 7, Windows 8, Windows 10 or above, Mac Os 10.10, Chrome, Android v5.0 or above users are perfect for that device.
The built-in noise-cancelling Mics gives you extra smartness. It has a 5ft cable that helps you to fit it in a perfect place. Plug and play features offer to avoid the extra work of installing the device setup.
Auto light corrections technology helps to adjust the brightness of your videos. A large field of view of 60 degrees increases your flexibility.
Moreover, the product package contains the manual for the user, so you don't need any specialist to setup if the first time. So it can be the best webcams for any online teaching.
Pros:
2-years of hardware warranty
Nice and portable size
Record without blur any distortion.
Cons:
Need driver setup for windows 10

---
2.

Logitech C922x HD Pro Stream

System Requirements:
USB port
Operating System: Windows, Mac, Chrome, Android
Speedy Internet Connections (for better online experience)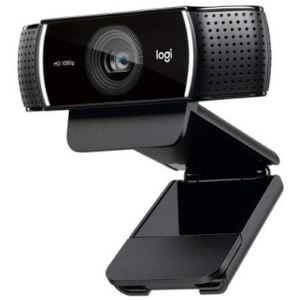 The C922x Pro gives you some extraordinary features that help you to stand out from the crowd. You can stream anything at your closable sharpness, either 1080p at 30 fps (frame per second) or 720p at 60 fps. And the H.264 video compression technology operates in fewer bandwidth networks.
To integrate your live image in any video stream as games, social media live, it has background removal features by Personify.
XSplit helps you to adjust screen sizes to sound levels, add music and text on your stream to better design as you want. By activating the chroma key, you can make your broadcast even more immersive.
Note: Background removal features only work in Windows.
Pros:
XSplit premium license
Stream clean even in Dark light
Cons:
Need Extra driver for windows 10

---
3.

Logitech BRIO Ultra HD Webcam

Key Features:
Products Dimensions:1*1*4 (inch)
Products Weight: 11.8 ounces
4k / 1080p / 720p video stream
HD 5x zoom
65 / 78 / 90-degree field of view
2 Omni-directional built-in mics
RightLight 3 + HDR light correction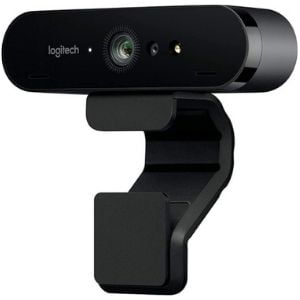 System Requirements: Operating system: Windows, Mac, Chrome, USB 2 and USB 3 for 4k, High-speed internet connection
BRIO Ultra HD is the best solution in a pandemic situation like COVID-19. This device is very compatible with most of the popular live video meeting apps like ZOOM, FACEBOOK, Messenger, Blue jeans, WebEx, and even more.
Provide you 4k Ultra HD video streaming experience, as well as also available 1080p and 720p video streaming. Also, Right Light 3 to correcting our surroundings and adjust automatically adjust contrast, brightness, exposer.
You can use multiple connection types. USB 2 and USB 3. But while using 4k Ultra HD, then USB 3 requires a must.
There are three different fields of view setting to choose from 90 or 78 or 65 degrees. The 2 Omni-directional mics amplify your voice-over calling and cancel unwanted noise.
HD 5x zoom allows you to record stream what you want.
Pros:
Autofocus
Wide-angle
Plug and play
Cons:
Software program looks not so good

---
Above mentioned 3 webcams are the merit meter blog top picks. We also published a details reviews and guide on
best laptops for middle school students
.
4.

Jelly Comb USB HD Webcam

Key Features:
Product Dimensions: 4.5 * 3 * 2.25 (inches)
Product Weight: 1.65 ounces
1080p video capture Resolution
Built-in microphone
Wide view angle
Universal Compatibility
Optical sensor tech
System Requirements: Operating System: Windows and Mac, USB, And speedy Internet Connection.
This product has full HD 1080p at 30 frames per second capturing capacity. It contains a CMOS sensor to capture fast, which helps you smooth and true-to-life video streaming for virtual meetings, online classes, Social media live, etc.
The webcam can widely work with Windows PC, Laptop, Desktop computer that is containing operating system windows 10, windows 8, windows 7, Windows XP, Windows 2000, and all versions of Mac OS.
The built-in microphone is high sensitive containing echo cancelling and noise-isolating technology and gives you rich audio. So this is a better choice for a teacher, businessman, government employee, and the best webcams for students.
Plug and play and rotation features give you extra reliability. So you can take more wide video.
Pros:
Easy to be placed in a suitable position.
Manual focus
Cons:
It cannot use when the device has not any USB

---
5.

Vitade 960A USB Pro Web Camera

Key Features:
Product Dimensions: 1.9 * 2.5 * 3 (inches)
Product Weight: 5.3 ounces
Max resolutions : 1920*1080p 30fps
Compression technology: H.264
Light Corrections
Autofocus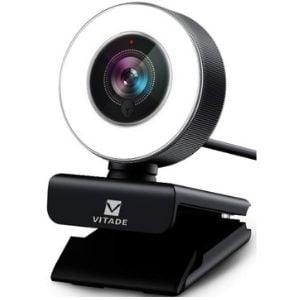 System Requirements: Operating System: Windows, Mac, Chrome, Android, Linux, USB port
This device is compatible with Windows 7, 8, 10, and macOS 10.6 to above. Also, support in android 5.0 to higher and chrome OS.
The facial-enhancement technology gives you the optimized image automatically so that you get more professional looks.
Pros:
Great for Mac book
Easy to setup

---
6.

Wansview 1080P Webcam with Microphone
Versatile Compatibility
Plug and Play (USB)
Flexible Clip
1.5-meter long cable
Dual Mic
Perfect for meeting
Product Dimensions: 3.58 x 3.15 x 1.3 (inches)
Weight: 4.2 ounces
Supported device: Laptop, Desktop, Mac, Smart TV
Operating System: Windows, macOS, TV
Video Capture Resolutions: 1080 p
Optical Sensor: CMOS type
The installation process of this webcam is so easy. Just plug and play in USB 2.0 of your devices. It comes with 2 rotatable clips, 75 degrees (upper) and another is 180 degree(down). So this offer to set up the camera and lens at a suitable position.
A very user-friendly webcam for students. Zoom,
Meet
, Facetime, Facebook, and all other real time video chatting software easily can be continued with this webcam perfectly.
It also runs in various operating systems such as Windows (XP / Vista / 7 / 8 / 10), macOS, Android TV, and other systems.
IH.264 video compression technology with up to 30 frames per second (fps). It can operate from -10 to 40 degrees.
Pros:
Built-in Microphone.
Cross-Platform Camera
Multi-Operating System Supported
Low Prices
Cons:
Manual Focus Setup
Wans view is not such a famous company, though this is the best Rated product.

---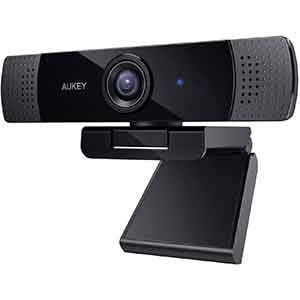 Features:
Noise-cancelling Microphone
Alternative desktop setup
2MP optical sensor
1.8-meter long cable
Product Weight: 3 ounces
Dimensions: 4.09 * 1.18 * 1.97 in inches
Resolutions: 1920 * 1080p
30fps refresh rate
Connection type: USB
Prime Lens
7.

AUKEY FHD Webcam

AUKEY FHD webcam delivers you 1080p high-definition, smooth, sharp live streaming and recording functionality. Built-in, noise-cancelling microphone brings a natural feel while streaming. Also, a 1/2.9" CMOS image sensor makes the quality video.

This webcam is flat-screen friendly, but this does not mean that it cannot be used on wide skin. Easy to set it on an LED monitor or laptop screen in a convenient way. Providing a stand (3 legs) also offers to set the webcams where users want, so it is not necessary to set it on a monitor. You can set it on any flat surface within 1.8 meters as it has a 1.8-meter long cable.

It can be the best webcam for students as well as teachers too.
Pros:
Balanced with the thinnest monitor
It can be set up on any flat surface within 1.8 meters of the device
No driver and software needed. Just plug and play.
Compatible with Windows, macOS, Android.
Cons:
White balance on an image
No zooming factor

---
8.

Amcrest 1080P Webcam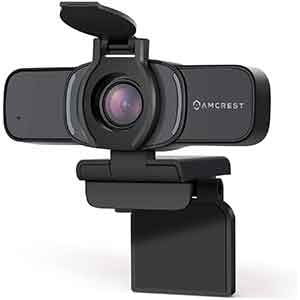 Key features:
70-degree viewing angle
⅓ CMOS image sensor
Versatile Placement
Privacy cover
Manufacturer: Amcrest
Products Weight: 5.3 ounces
Products Dimension: 4.69 * 2.68 * 2.24 inches
Video Resolution: 1080p
Connection type: USB 2.0
It is a 1080p and 30 frames per second wide-angle webcam by Amcrest with 4 Millimeter focus length that makes a great view for webinars and video conferencing.
It comes with a privacy cover on the webcam to prevent you from web hackers spying on you via webcam. Also, it protects from dust, so you get long-term clear videos.
Like other webcams, it also has a built-in noise-reducing microphone too.
Amcrest webcam provides ¼ tripod thread so that you can use it on any surface.
Pros:
Plug and Play
Versatile platform
Quality video in low light
Privacy Cover
Free tripod thread
Cons:
On the base, no swivel movement
Not better for extended work


---
9.

ToLuLu 1080p beauty webcam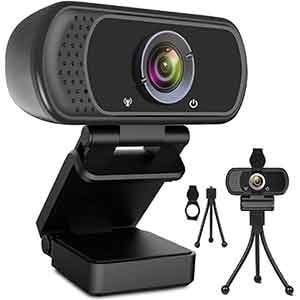 Key Features:
Beauty Effect
Plug and Play
Light Correction
Free Tripod
Also, for Linux, Ubuntu
Products Brand: Tolulu
Weight: 6.4 ounces
Dimensions: 3.8 * 3.1 * 2.5 inches
Video Resolutions: 1080p
Connection type: USB
Optical Sensor: CMOS Technology
1.8 meter USB cable
This 1080p webcam is compatible with Windows 7, Windows 8, Windows 10, Linux, Ubuntu, Android version 5 or later, Chrome OS, macOS 10.6 or later.
Very easy to set up with a tripod-ready clip. It is designed for professional-quality video. So you can use it for online classes, meetings, gaming, and conferencing. In various video applications like Zoom, Meet, Facebook live, WhatsApp, Yahoo video messenger, MSN, Skype, it runs smoothly. And here, you will get a full HD image with 30 frames per sec clear videos.
Tolulu webcam has an automatic light correction, auto-adjust brightness, and color technology. As a result, it provides natural lighting that makes your look beautiful, even in poor light.
Pros:
Easy to set up
Better picture quality
Low Prices
Good for online teaching
Cons:
The microphone may not be Preferred
No control software
Manual Focus

---
10.

NexiGo 1080p HD webcam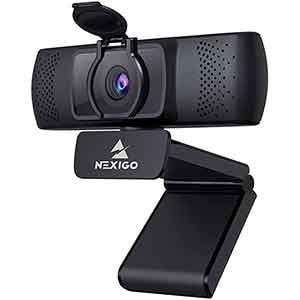 Key features:
Auto Focus
Privacy Cover
Face detection
Noise Reduction Microphone
Virtual Ground Available
360-degree rotation
Producer: NexiGo
Product dimensions: 4.56 * 2.23 * 2.15 inches
Weight: 6.4 ounces
USB cable length: 5 fit
NexiGo webcam is a professional quality webcam at a cheap rate. It can automatically detect your face and will auto-correction color and light to give you a beautiful look without any makeup. Also, it provides autofocus through it may not function as a high prices webcam.
Work smoothly with most major applications like Facebook, Whatsapp, Twitter, MSN, Zoom, etc. It has 360-degree adjustable rotation, so set it at your suitable position.
Also, it provides a privacy cover that does both, protect your lens from dust when it is not using as well as protect from web spies.
Pros:
Perfect for virtual meeting
Better with laptop
Very inexpensive in terms of quality
Cons:
Autofocus may not be perfect
Poor light corrections
Not a famous brand

---
The Webcam Advantages for online teaching
A webcam plays a vital role in all the online teaching activities from all over the globe. I have mentioned some of the key advantages.
High-Quality Video
A webcam can give you high-quality videos without changing your laptop or desktop system. 1080p, 4kp resolutions webcam are available in the market.
Versatile
These webcams in the market have some amazing features that we have already seen in the reviews section. They contain built-in microphones with auto noise-cancelling functionality. Also, they are able to detect face and auto-correction out image color, brightness too, and make its users' faces more beautiful.
Physical Peace
When you use your laptop's camera, generally you are used to looking at the same point where the camera is. So using a long time like this, you may want some rest or looking for another suitable position. A camera doesn't let you do this.
When you are using a webcam you can change your looking position whenever you want, because you can set it by a triple stand at any plane surface. And as a result, the eye-contract between you and your teacher will be improved.
Also as a webcam comes with a long wire, so will get a bigger workspace for yourself.
Frequently asked questions (FAQ)
1. Are Webcams better than laptop cameras?
Totally depends on the purpose of the users. A high priced laptop must contain a good quality camera, then a low budget webcam can do better. Sometimes users may want a suitable view for special cases [as a teacher while online class, Employee in the virtual meeting, they need a various view, not just front] a webcam is better than laptops cameras. Another thing is the environment, in higher or lower light the answer may vary.
2. What is the best webcam resolution?
Answer: If the question is best, then the answer will be 4k but it is not commonly used. So which one is commonly used? 1080p, that is better than 720p or VGA. 720p is generally considered as good and nowadays most of the devices contain at least 720p through Some older devices containing VGA.

3. What are the best webcams for zoom?
Firstly, Webcam companies don't produce specialized webcams for any specific software. Which webcam is best that is best for all purposes. Here considerable things "Students do not have to maintain professionalism as much as a businessman." So, the webcam that can be a good one for a student to his/her online classes, that one may not be as good for business level.
Why use an external webcam instead of a built-in camera?
Today most of the laptops (maybe said every) come with a 720p or higher camera. But if we look at the back history, all of the laptops were coming with no camera. And after that, until the 720p camera was revealed, the VGA camera was attached to the laptop, which is very poor in quality though it was king then. But today technology has changed as well as the demand for men too. So how can you update your device with a 1080p or 720p or 4kp camera without using an external camera?
Final Verdict:
Every Device has its advantage and as well as a disadvantage. When choosing the best webcams for online teaching, we should focus on those features that we need must than others. And this is my criterion to choose any things to buy.
Here, in the whole article, I just wanted to explain the product's features. The choice is yours.