About Meritmeter
Meritmeter® is the #1 crowd-sourcing video reviews platform for consumer electronics products and gadgets, where consumers can share their valued experiences with video reviews and rate any tech product merit-wise, on an open platform, enabling viewers to take informed buying decisions. It provides great support to gadget manufacturers, assisting in actual product evolution, based on real-time consumer opinions born out of using the same.
Meritmeter ingeniously solves the reviews bias issue that still bugs other review websites, by using the user-friendly, three-grade system, that adds credibility to the reviews by removing the current anonymous factor using video reviews. Meritmeter enhances the accuracy of the overall score for a tech product by utilizing a complex algorithm that fixes many issues which yet impede other reviews websites, imparting more credibility into the overall product merit. Besides, Meritmeter rewards reviewers with credits every time they write a review, or comment on a review. The more credits they accumulate, the closer they are to become heroes.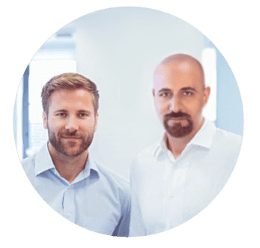 Shadi & Co
Our Mission
As Meritmeter founders, we believe in the power of seamless feedback, unhindered by borders or limitations and we understand that this power has not been harnessed effectively enough to make a difference in the consumer electronics world. That is the reason for the conception and creation of Meritmeter -- A global platform for everyone, everywhere, to search or upload reviews of any tech product on this planet. Reviews from outside the planet are currently not being considered, mainly due to in-availability.